The pandemic has alerted us that viruses and bacteria that harm health might be multiplying on the surfaces of our homes, workplaces, and even in recreational places.
The habit that many of us have acquired during the pandemic is disinfecting surfaces throughout the day multiple times, to make sure that viruses and bacteria do not infect us, our pets, or the food we consume.
DIY or Commercial Disinfectant Cleaning – What to Do?
Since many of us are used to disinfecting surfaces in and around the house using multipurpose cleaners freely available in the market, we don't feel the need for commercial disinfectant cleaning in the workplace.
However, the benefits of getting professional commercial disinfectant cleaning outweigh the issues caused by negligence in cleaning. Here are the benefits of commercial disinfectant cleaning services: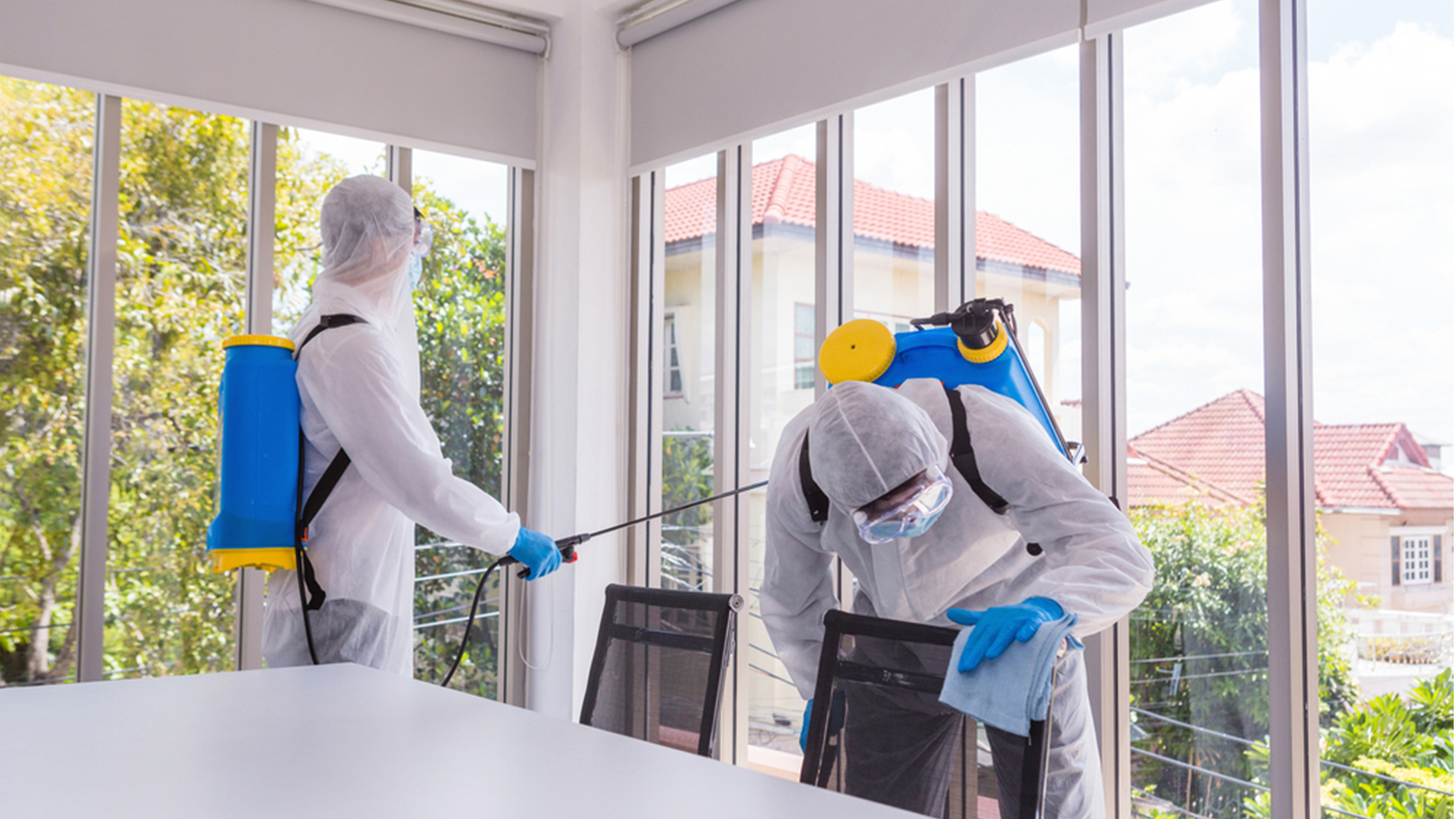 1) Nothing is Missed
The janitorial staff at the office might be engaged with various activities. Therefore, it is highly likely that there is negligence when it comes to DIY cleaning each surface around the office.
Professional cleaning services make sure that no surface in the office is left unclean. This includes the surfaces under the pile of documents and disinfecting the high-touch surfaces like doorknobs, switches, countertops, and food preparation and serving areas.
2) Appropriate Disinfectants for Food-Areas
Many of us and even janitorial staff do at times use the same disinfectant spray for different surfaces, even those on which we keep food.
In food preparation and storage areas, it is important to use disinfectants that do not pose a chemical hazard since this is consumed by humans. This can only be assured when one opts for commercial disinfectant cleaning.
3) Bathrooms are Overflowing with Germs
Whether you believe it or not, bathrooms are the dirtiest places around any residential or commercial place.
In commercial settings, public bathrooms might be shared by people having infections or viruses. These issues can spread when people are using shared toilets. Since many bathrooms in buildings in Baltimore, Maryland are shared by more than 6 people, it is recommended that it is cleaned almost every day. And, to make sure that the bathroom does not cause a spread in viruses and bacteria because of DIY negligence, professional commercial disinfectant cleaning can help.
4) Contributor to Employee Productivity
A clean workplace seems welcoming and depicts that the employer cares about the health of the employees. Therefore, the employees would deliver better results when they are working in an office environment that is clean and seems healthy.
If the office is visited by clients or even by potential employees, a clean and presentable workplace is a great contributor to a positive outcome.
5) Reduced Clutter
Clutter on the desk and a disorganized workplace can cause stress and anxiety amongst workers. In fact, it has been reported that a cluttered desk causes a 28% decline in productivity since employees might spend more time looking for documents which disrupts the flow and focus when working.
A commercial disinfectant cleaning service does not clean the surfaces without making it look more organized. Also, when professionals are cleaning, employees are also encouraged to clean up their workspace to make sure that the desk is disinfected properly.
Commercial Disinfectant Cleaning Near Me?
If you are looking for commercial disinfectant cleaning services in the Baltimore, Maryland area, 4seasonsairduct should be your top choice. This is because the cleaning professional team that 4seasonsairduct has makes sure that the place is cleaned spotless.
They make sure that they deliver according to your expectations and requirements. For example, if you have a warehouse, the team will make sure they don't use chemicals that damage the packaging. They also offer an anti-bacterial treatment perfect for a deep clean at home or in the office.
If you are in the foodservice industry, the team will make sure they disinfect using equipment and cleaners that do not pose a hazard to the food and food storage.