A quick review of the air duct cleaning process
When you have a ducted air system in your home, you have probably wondered about certain related things. For example, how often you should clean it, whether air duct cleaning makes a mess, and how it works.
Well, to your relief, we have detailed answers to all your queries in this guide.
Cleaning an air duct system is a job; one should only be left to a professional. It might be turned to be a messy job if your home isn't prepared for it. If you have prepared your home according to professionals, it won't be messy, and you will be satisfied with the results.
Prepare your home for minimum mess during air duct cleaning:
Once you have booked your appointment with a professional service for air duct cleaning, it's time to opt for some light cleaning before that.
Yes, you heard that right!
This might sound silly, but trust me, it is one of the best things you could do to keep the mess minimum. Once the team is at your door, you don't have to start moving tables, chairs, and other things from the surfaces. This will slow down the process.
The idea is to keep the house ready, ensuring all the areas are accessible to the team. For instance, you can put all the ornaments, newspapers, and other movable items in a bag and then in a cupboard. This is because it ensures the items are safe from dust during the process.
Further, you can keep toys in a toy box beforehand and keep jackets and shoes in their place to clear the hallway. If you are working from home, keep all the important files and documentation in a place where they don't get dusty.
If you have a TV room with an expensive sound system, play station, and headset, pack them away. Even a speck of small dust gets stuck in it, compromising its function. The service is quick and efficient when you ensure to minimize the mess.
A cleaning process related to anything creates a mess. Therefore, your home is no exception. Since air ducts are in most of the room, you might see debris and dust inside your home during the process. However, a professional service opts for a high suction machine that functions to minimize the mess in your home.
For your question, does air duct cleaning make a mess, the answer is yes! However, it doesn't create a huge mess if the job is left to professionals only. Doing it on your own will make a huge mess, taking most of your time and effort.
Keep in mind not to clean the air ducts of your home on your own since you don't obtain any knowledge related to it. In such cases, you don't know what to do and don't have the right equipment. As a result, you will end up making lots of mess in your home that could take days to fix.
Air duct cleaning services offer high-tech and advanced equipment that blow and suck dust and debris inside your system. Therefore, to see a difference before and after the duct cleaning, make sure to lessen the mess in your home.
So, in a nutshell, does air duct cleaning make a mess? The answer is yes; however, when you opt for a professional service, the mess is minimum.
How does air duct cleaning work?
Does air duct cleaning work? Yes. It does. However, the process requires professionals. Sometimes, the process can be costly and messy if it isn't done right. All the components should be removed and cleaned thoroughly for the process to be done correctly.
For cleaning, contractors use truck-mounted or portable vacuum collection devices that suck debris and dust out of the ductwork. All loose debris is pulled into the HEPA vacuum without dropping even a little bit in your home if done accurately.
Is it necessary to clean the air duct?
If your home has been remodelled, mainly if it involves lead paint removal, asbestos abatement, and dust, you need to opt for air duct cleaning. In case you observe bird or nest infestation in your system, the entire unit requires cleaning once the nesting has been removed.
The HVAC and duct system require cleaning if mould and dust are visible. Further, suppose you notice regular dust, strange odour, animal hair, and other contaminants in your home now and again, even after cleaning. In that case, it's time to opt for air duct cleaning from a professional service.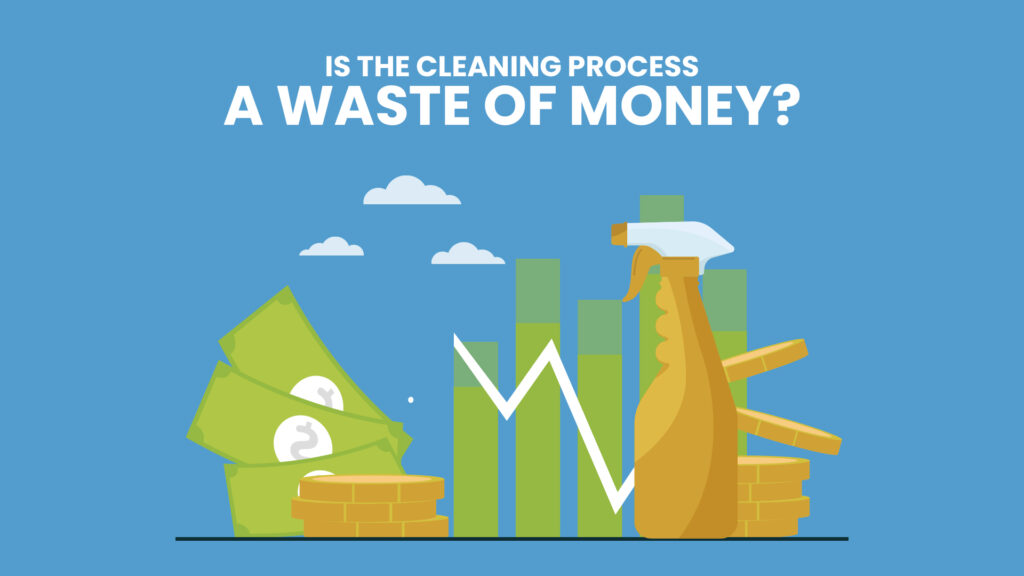 Is the cleaning process a waste of money?
There is a one-word answer to it, i.e., NO!
If you are a homeowner, you opt for regular electrical, plumbing, carpentry, and paint maintenance for your home. This keeps your home up, running, and in top shape for guests and passersby. Keeping your air duct clean is no different. It is as important as the other process. It is more important because it keeps your air cleaning, keeping your mental and physical well-being safe.
Keeping the air duct system well-maintained saves your operational cost, keeps indoor air quality good, etc. However, most importantly, if your family suffers from allergies or any other respiratory problem, regular cleaning will help you eliminate all the contaminants and pollen that cause it.
What to expect from the team related to air duct cleaning?
Decide in advance if your family and children will be at home during the process. It is a good idea to take children on a play date, or any other area, so you can keep them away from dust. The machinery is heavy and noisy, which might irritate elders and children both.
Another factor considered is that dust particles are blown in the house, even though you take many precautions. This leads to difficulty breathing, which isn't suitable for a child or elder.
In conclusion:
Does air duct cleaning make a mess? The answer is YES!
However, not hiring a professional or cleaning yourself makes it worse. It might look easy to clean on your own, but it causes more problems and mess in the future. When it comes to your health and well-being, it is essential not to settle for anything less.